...from bed on a quiet summer night.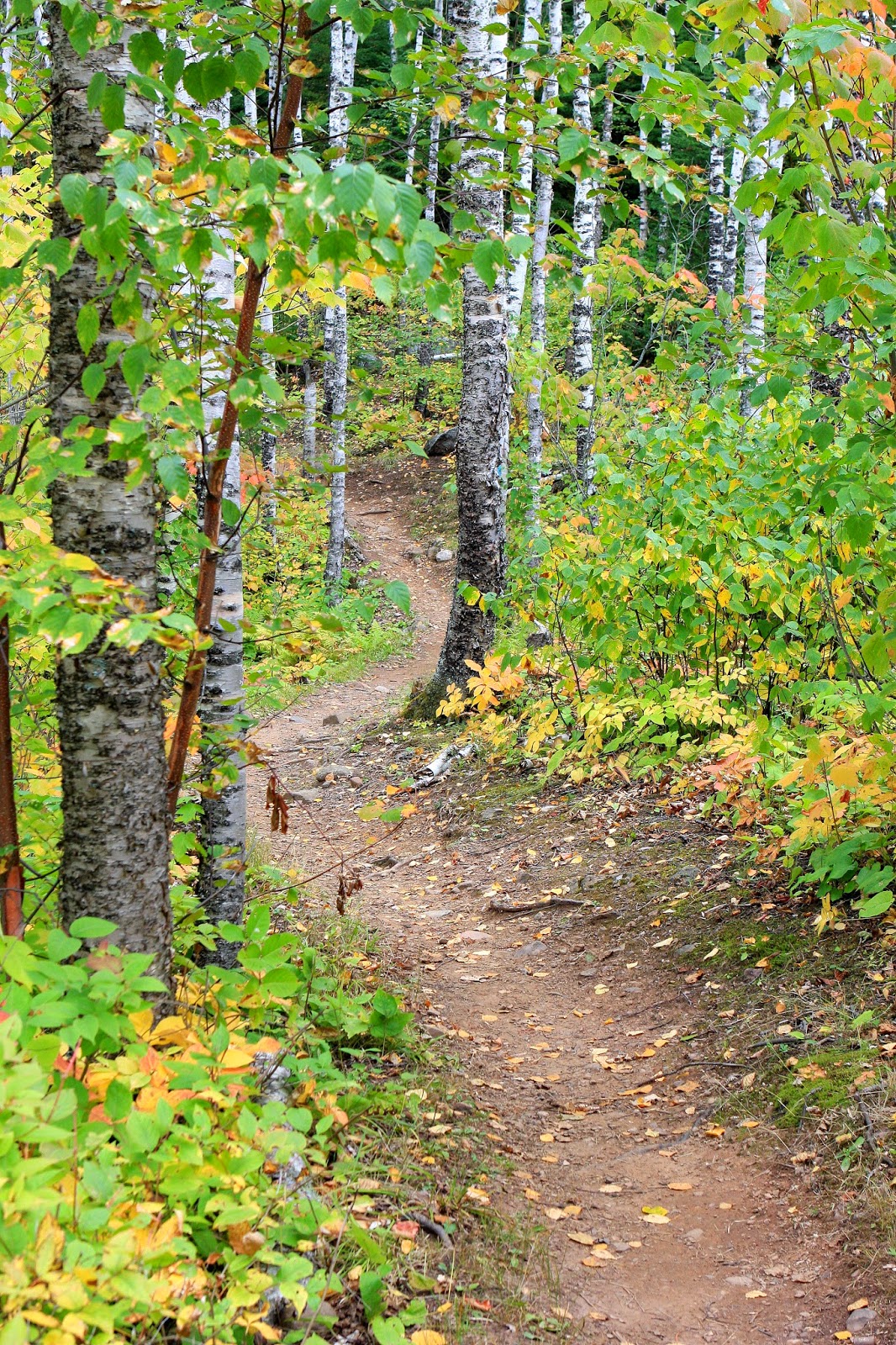 BWCA 2008
Last week Dave and I watched an outstanding independent documentary called
Mile...Mile & A Half, The Muir Project
. In a nutshell, it's about a small group of artists that "take a month off from life" to hike California's John Muir Trail, the 219-mile stretch from Yosemite to Mount Whitney. Usually these types of documentaries star the more typical adventurists. You know the kind, the "Mt. Everest-in-an-afternoon" kind with ripped calf muscles and million dollar gear. Not so in this film. It's a small group of friends, just like you and I (minus illness...or maybe not), who came up with a crazy idea one night after a good dinner and a bottle or two of wine. But what I liked about it was that they were "normal folk" on a path to find out what the wilderness had to teach them and to ultimately share that lesson with others. This wasn't about climbing the highest mountain or enduring extreme weather conditions, it was about returning to nature for a duration where time and road were long enough that the weight of what separates man from Spirit was simply to heavy to bring along.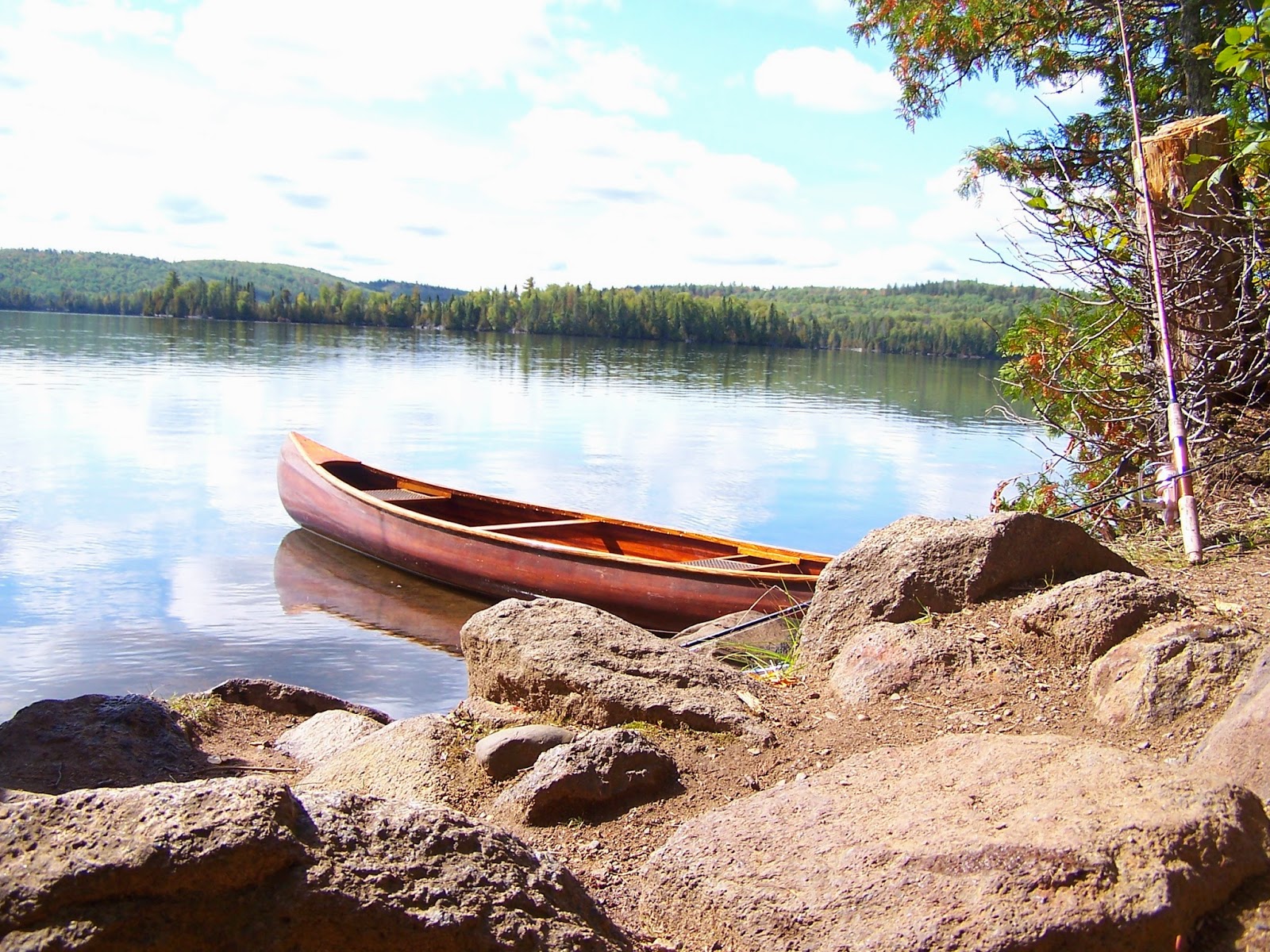 The Canoe BWCA 2008
As I watched the film, I found myself struggling between getting completely lost in the journey and grieving the fact that I am no longer able make that sort of a trip. In fact, what felt most painful was the realization that the ability to
dream
about making that kind of a trip was gone. I wanted so desperately to turn off the TV, grab a notebook and make my "pie in the sky" plans with the man that I love. Just like we did when we made our plans to travel from the Boundary Waters to the Gulf of Mexico in the canoe he built. When we had those discussions it was very much a reality. Did it ever happen? No...
but it could have
. Well, right now, at least in the foreseeable future, hiking 219 miles is realistically not going to happen. And that made me grumpy. Very, very grumpy.
What I went through after watching the video is no different than what any one of us goes through on any given day in our lives. It
feels
desperately specific to my situation as a chronically ill person, but in reality it is not. Oh, how often (if not always) our suffering comes out of our frustration with what
is
. For me, this transpires quite often into fear. Fear that I am somehow not where I should be in this life. Which usually comes directly after I have judged myself against this platonic ideal of "me" that I quite often compare myself to. There's even a "sick me" that I to compare myself to. But we all do it. We form this picture of what should be, usually a combination of traits from all the perfect people in the world that have mastered said quality, and then we hold that picture up to ourselves in the mirror and say, "What's wrong with me?" When in fact, we should be saying, "What's wrong with this picture?"!
The only way I know to stop this insanity is to surrender. Yield to what
is -
don't resist it. Our fear would like to convince us that the only way to solve our problem is to create these negative thoughts. It's the same misguided parenting style that tells us the only way to get a child to change is to shame them. Make them feel bad. Oh, you may get a very obedient child out of the deal, but definitely not a healthy happy child. You and I are no different. After a few days of fear, which was directly transferred as anger toward everyone in my life that was not sick, I decided to just yield to what is. Stop resisting and drop the emotional negativity. Once we drop the negative emotion of a particular situation, once we
surrender
(stop labeling what
IS
), we are left with the ability to take action. Positive action. Like I stated in my recent post
Eight Months...but then again, whose counting
, "Good solutions come out of clear, unemotional thinking." I promise you, if you continue to surrender, give up the negative self talk, you will achieve positive results. How can they not be - they're based on reality!
So, there are no plans in the near future (you don't have to give up hope all together) to hike the JMT (I can at least abbreviate like a pro), but something did come out of watching that great little independent documentary (that I
HIGHLY
suggest watching). And that is this, that I went to my shelf and dusted off my copy of
John Muir The Eight Wilderness-Discovery Books
and started to read. And I kid you not, as I lay in bed last night reading, I felt like I was there. I could feel the breeze and smell the grass and hear the birds that he so eloquently describes singing high above me. His joy and wonder became my joy and wonder. There was a stillness that filled me.
Over 114 years ago John Muir opened his book
Our National Parks
with these words,
The tendency nowadays to wonder in wilderness is delightful to see. Thousands of tired, never-shaken, over-civilized people are beginning to find out that going to the mountains is going home; that wilderness is a necessity; and that mountain parks and reservations are useful not only as fountains of timber and irrigating rivers, but as fountains of life.
When I return to Nature I return to myself, without all the weight of worldly trappings or that miserable picture of who I should be in my backpack. I would do good to remember this. For just as those six hikers began their journey by saying they left "life" behind and went to the JMT, I would say quite the opposite. They went to the JMT and
found
life. Just like I did, from the comfort of my bed on a quiet summer night.
He continues,
Awaking from the stupefying effects of the vice of over-industry and the deadly apathy of luxury, they are trying as best they can to mix and enrich their own little ongoings with those of Nature, and to get rid of rust and disease. Briskly venturing and roaming, some are washing off sins and cobweb cares of the devil's spinning in all day storms on mountains; sauntering in rosiny pinewoods or in gentian meadows, brushing through chaparral, bending down and parting sweet, flowery sprays; tracing rivers to their sources, getting in touch with the nerves of Mother Earth; jumping from rock to rock, feeling the life of them, learning the songs of them, panting in whole-souled exercise, and rejoicing in deep, long-drawn breaths of pure wildness. This is fine and natural and full of promise.
Peace,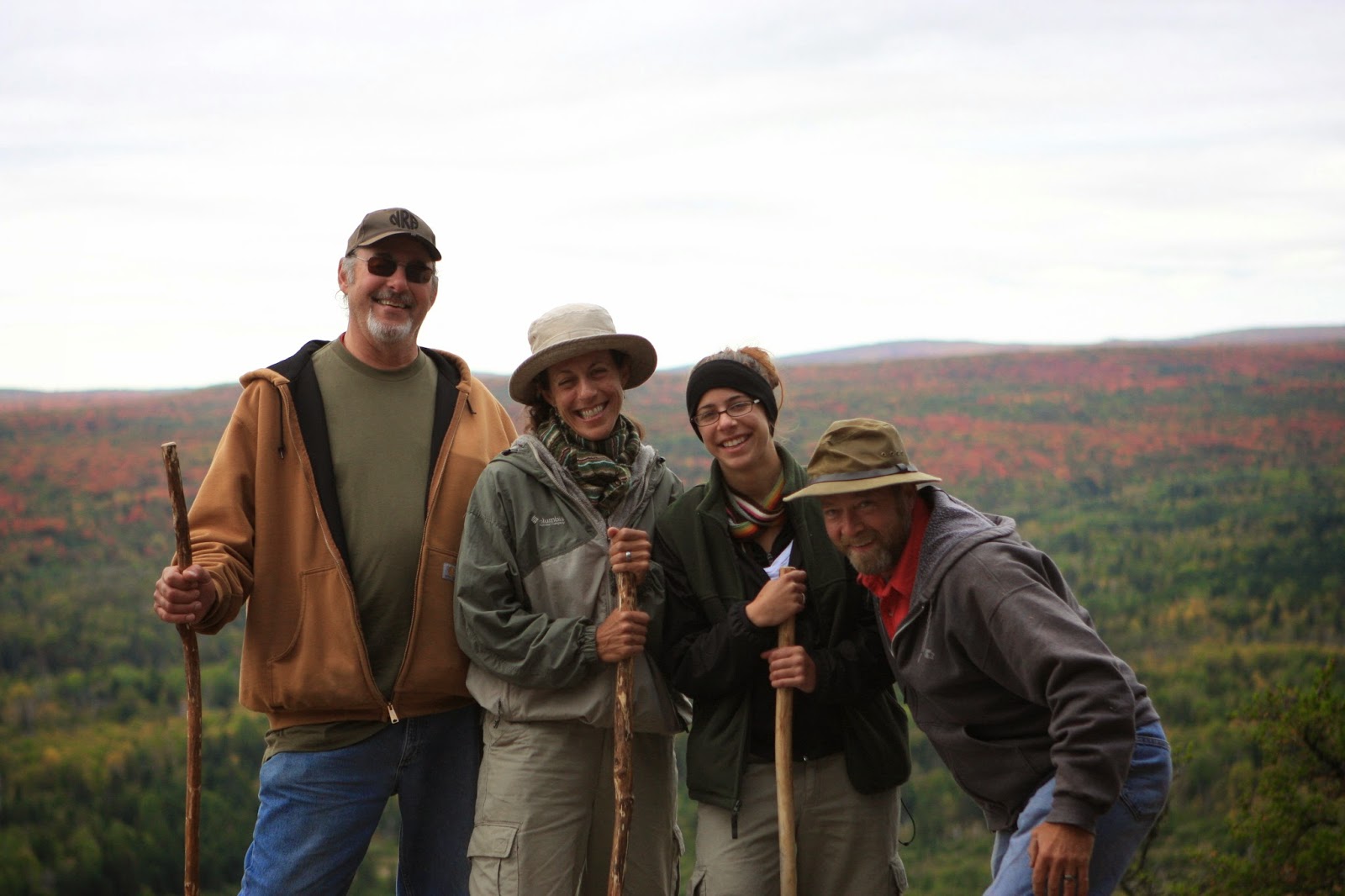 My father, me, my daughter Amanda and Dave. Such great memories!
Superior Trail, BWCA 2008