I've always considered myself someone who adapts fairly well to change. Part of the reason, I think, is because I get bored. I remember as a young girl, loving to rearrange my bedroom and the feeling of things being different or new when it was all done. Same old stuff, just moved around a bit, made my world exciting. I've never been stuck on routine (sometimes to my detriment). Changing plans on the spur of the moment feels like a fun little shot of "possibility" to me. And the quip, "because that's the way it has always been done" is the biggest motivation for change that there is in my mind...until I got sick. Getting sick not only rocked my foundation, it picked it up and moved it somewhere else.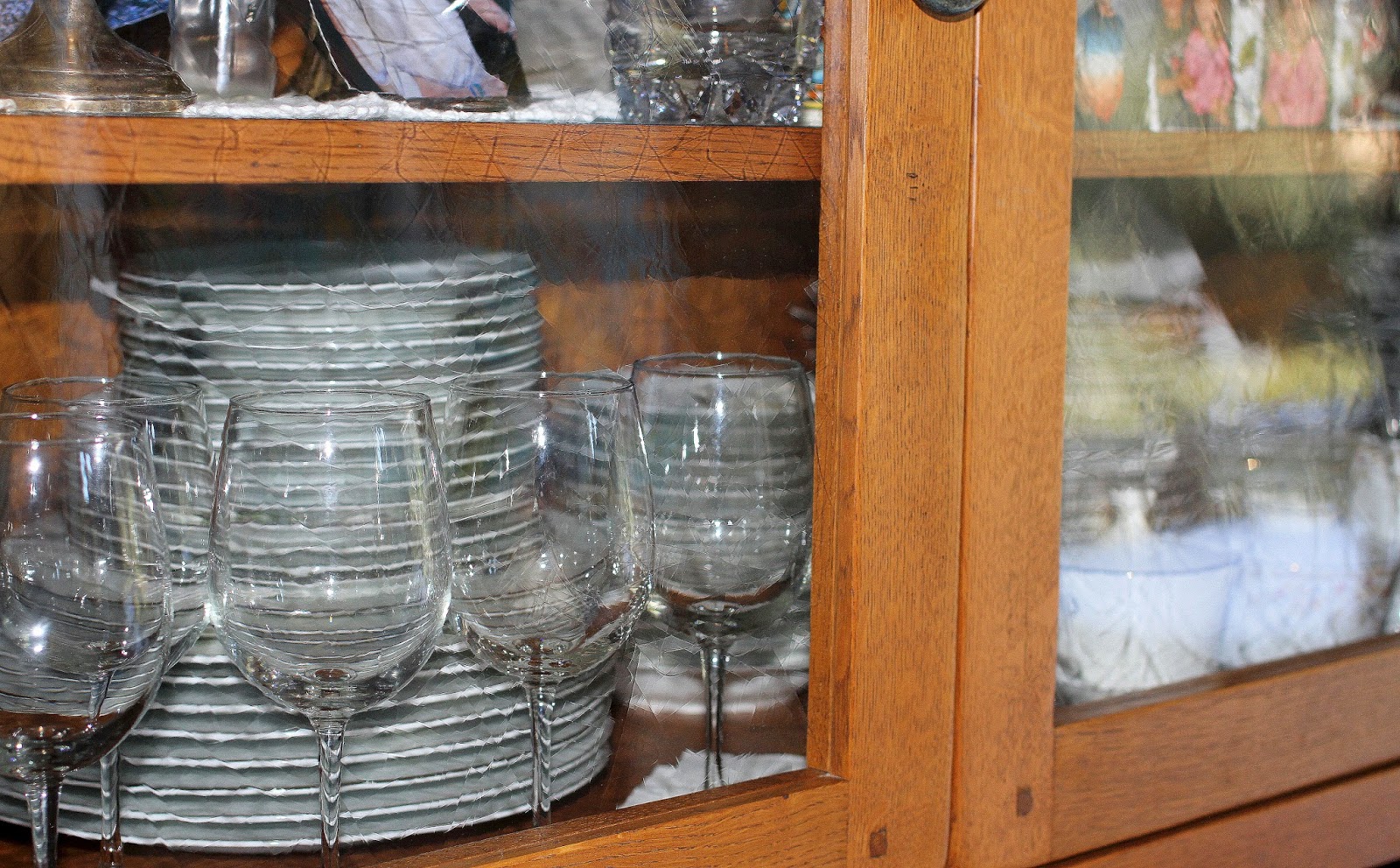 Maybe change has never been easy for you. Keeping things status quo feels safe, brings comfort. It's one of the reasons why holidays are steeped in tradition. Trees adorned in ornaments from the 1960's, green bean casseroles and the smell of cinnamon in the air all tell us we're home. I have a hutch in our dining room that has combination wood and glass shelves. On those shelves are an assortment of old trinkets, my grandmother's dishes and at least three different varieties of incomplete wine glass sets. Our dining room floor slants directly west by about a quarter of an inch, towards the outside wall. When you walk by the hutch there is a distinct rumbling that waxes to a fevered pitch the closer you get and then wanes upon your departure. It used to drive me crazy. About three years ago I had enough. I emptied the hutch and lined all the shelves with a soft rubbery shelf liner and replaced my menagerie of assorted glassware. It worked! I could walk past the hutch in peace. In fact, I could even dance in the dining room...no rumbling! I was so pleased with my accomplishment. My children, on the other hand, were not. They immediately noticed the difference and preceded to tell me that our house did not sound like "home" anymore! Needless to say, they got used to the change. This one I was not going to give in on.
Last July I wrote a piece entitled
When Chronic Illness Makes You World Weary
. (If you haven't read it, you may want to do so before continuing on.) A lot has happened since July. A lot of
change
. It was during that period that my long term disability company was putting me through some very challenging times. I had been under review since the previous March, and had since been under video surveillance by their team of private investigators. To put into words how violating that experience was is impossible for me to do. At some point, I plan on writing about it to you. In fact, I plan on writing about it a lot. It's what I need to do in order to do my part in creating change. But until then, let a general synopsis suffice so that I can get to the heart of the matter.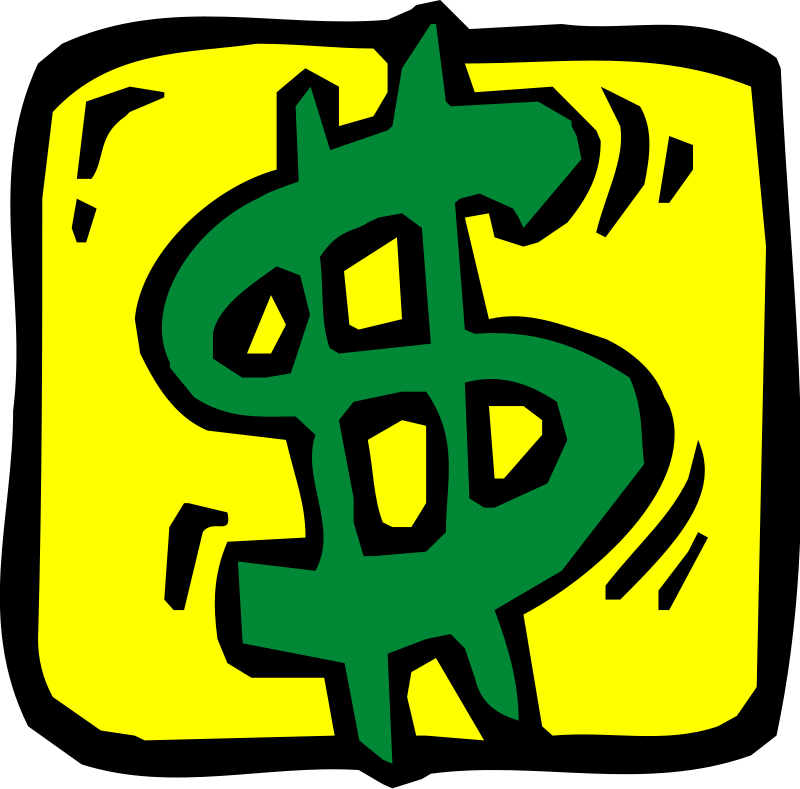 Long term disability companies (of which Hartford is one of the worst) have one very important goal and that is to make money. I say important, because it should be first and foremost in the minds of those insured by such companies. Despite what you read in their propaganda, they are not committed to fulfilling their promise of payment throughout the life of your disability. And, in fact, the longer one is disabled, the higher the bar becomes in regards to disability criteria. I joke, although there is truth to this, that at the two year mark if you can lick envelopes from a hospital bed, you are fit to work. Despite the validation of twelve medical specialists and recognition from Social Security Disability, Hartford has denied me my disability claim. Just like that.
The roller coaster that ensued was quite a ride. In the end, I ended up with two very renowned attorneys from different parts of the United States, both willing to fight for me. Both feeling confident in my ability to not only win an appeal, but if the case would have ended up in court, it would have leaned
strongly
in my favor. But something odd happened along the way. Something very strange and very unexpected. Something I definitely did not plan on.
Change
.
And that change was in
me
.
My case file had arrived - all 2000 pages of it, including video footage. The attorney I had decided to go with had an unexpected death in the family and because it was around Christmas, there was a significant amount of "wait time"before we could get back together. Wait time during which I was officially and legally no longer considered disabled by long term disability. And more importantly, disabled by
The Hartford
, who had, for the past five years, been harassing me relentlessly. Constantly requiring unjustified paperwork to be filled out by myself and my doctors, showing up at my home for recorded interviews and consequently following me around, unbeknown to me.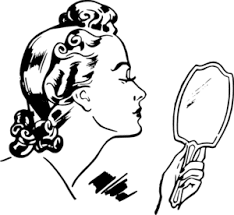 It was during this time period that I began to notice a change. Not just the obvious changes, like being able to walk out to my mailbox or stop for lunch on the way home from a doctor's appointment without wondering who was watching me - which is what the video footage was actually of (I guess sitting at Noodles & Co. with your family is not allowed if one is truly sick!). But a more important, more subtle change. I was beginning to feel what it was like to let go of an identity, of my identity as
Disabled Person
. And this letting go was quite different than the letting go that came along with getting sick.
But this is what I find so interesting. When I first became sick I really struggled with who I was. So much had been taken from me. So much that I strongly identified with, that is. My "type A - marathon running - career women - super mom - outdoors person" image was no longer looking back at me in the mirror. It had been replaced by a very tired, sick looking women I hardly recognized. And she wasn't going to go away.
When I spent the month waiting for my attorney to get back from her family emergency, what I came to realize was that I was gradually letting go of yet another identity and it was the best feeling I have had since becoming sick.
I was letting go of being a Disabled Person
.
It doesn't matter what your identity is. It's shaky ground at best. The minute we begin to identify as something, we risk losing part of ourselves when it's gone. What I did not also realize is that the minute we begin to identify as something,
we lesson who we truly are and what our full potential is
.
As Pema Chodron writes,
"Our identity, which seems so reliable, is in fact very fluid, very dynamic....Your sense of yourself - who you think you are at the relative level - is a very restricted version of who you truly are. But the good news is that you can use your direct experience - who you seem to be a this very moment of time - the sound you are hearing, the smell you are smelling, the pain or comfort you are feeling right now - by being fully present to your experience, you contact the unlimited openness of your being."
In letting go of my identity as a Disabled Person, I was beginning to feel the enormous expanse of the unlimited possibility which is
me
.
I'm still sick. Best I can tell, that's not going to change much. My letting go of Disabled Person is not going to miraculously make me well (although I do not underestimate the possibility). And my days are still full of pain. But it has a significant effect on the amount I suffer. I did not realize how limited my thinking had become. Partly because of my fear that Hartford was lurking around every corner and that my actions would be misinterpreted. That's just one of the many ugly facts needing some serious federal legislative changes. But I take full responsibility for taking on an identity and then making sure I stayed well within the confines of it's expectations.
It's funny what started to happen during that month. All of a sudden my world just opened up. Instead of giving into what I can't do, I began to think about options. Ways around things. Modifications. Situations that seemed like "all or nothing" softened. Possibilities started seeping in around the edges and under the doors of my mind. I began to contact the unlimited openness of my being.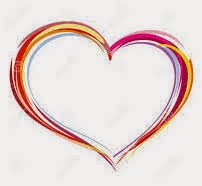 How is your identity limiting you? What rumblings are you not listening to? We do all these wonderful things with our lives, and we keep doing them because we believe they somehow reflect who we are or what we think we are suppose to be. I would urge you to find quiet space in your life to listen to the soft whisperings of your heart. So often we are a reflection of an identity and not our authentic selves. By letting go of those identities, if just for a moment, we can peer ever so slightly into our own unlimited openness. It took a couple of really nasty situations that were beyond my control to cause me to take a second, third, fourth... look. I hope that by reading these words you "get it" a bit quicker than I did.
In the end, I chose not to fight The Hartford. I consider myself blessed and extremely fortunate to even have the ability to entertain that option. Some (including my attorney) may think that's just about the dumbest thing I could ever do. Me, well, I'm just learning how to paint again. And it's absolutely wonderful.
Peace,